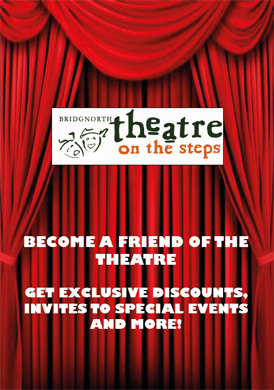 Latest News
JOB VACANCY
The Theatre on the Steps requires a Musical Director to work with its Youth Theatre.
Must be able to sight read music, write music, play the piano. and able to sing (well enough to teach singers), and to write, arrange and produce music tracks for shows and pantomime etc.
The Youth Theatre runs on Saturday mornings from 10am to 1pm during school, term time, usually in 6 week sessions, with a total of around 5 sessions (30 weeks) per year.
The majority of work carried out is performance related with the students working towards production and some additional hours will be required for additional rehearsals and on performance nights.
The successful applicant will work closely with the both the Choreographer and the Director of the Youth Theatre.
email admin@theatreonthesteps.co.uk
Supported by: