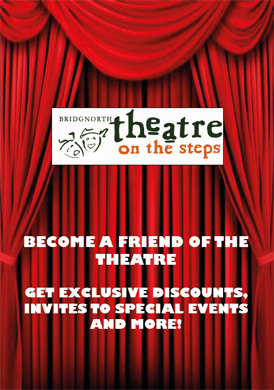 Latest News
DICK WHITTINGTON 25th January 2022
Unfortunately, several members of the cast of DICK WHITTINGTON have tested positive for Covid 19 and therefore have to self- isolate which means that it is necessary to re- schedule the performances this week.
The performance on FRIDAY 28th JANUARY AT 7pm will now be on
FRIDAY 18th February at 7pm
The performance on SATURDAY 29th JANUARY AT 2pm will now be on
SATURDAY 19th FEBRUARY AT 2PM
The performance on SATURDAY 29th JANUARY AT 7pm will now be on
SATURDAY 19th FEBRUARY AT 7PM
Our Box Office Staff are busy contacting everyone who has booked tickets, please be patient as they have a lot of people to contact.
Ticket holders can either –
1. Retain their tickets and we will transfer them to the new date of Friday 18th February at 7pm. (Saturday 19th 2pm – Saturday 19th February at 7pm)
2. If ticket holders are unable to attend on this rearranged date then the theatre will
provide a full refund.
3. Instead of having a refund – donate their ticket money to the theatre which will help
us to keep the Theatre on the Steps alive during this difficult period and be able to
continue to provide a wide range of entertainment once things return to normality.
The Theatre on the Steps is proud to have served the community since 1964 – help us to continue serving the community for another 57 years!
As we are sure you will appreciate it will be a busy time for our Box Office staff so if possible please email your response to us at theatreonthesteps@btconnect.com rather than telephone.
Please be assured that where refunds have been requested we will do our best to process them as quickly as possible, but we ask you for your patience and understanding.
Please note that all refunds must be made via the method of payment.
If PayPal then the refund will be made through PayPal.
If payment by credit or debit card the refund must be made to the card used to pay for the tickets.
Cash or cheques will be refunded by bank transfer, so please let us have your bank account number and sort code and the name on your account in order that we can process a payment to you
We apologise for any inconvenience but are sure that you will understand the situation.
We hope that you all stay safe and we look forward to seeing you very soon at the Theatre on the Steps.
Kind regards,
The Theatre on the Steps team.
JOB VACANCY
The Theatre on the Steps requires a Musical Director to work with its Youth Theatre.
Must be able to sight read music, write music, play the piano. and able to sing (well enough to teach singers), and to write, arrange and produce music tracks for shows and pantomime etc.
The Youth Theatre runs on Saturday mornings from 10am to 1pm during school, term time, usually in 6 week sessions, with a total of around 5 sessions (30 weeks) per year.
The majority of work carried out is performance related with the students working towards production and some additional hours will be required for additional rehearsals and on performance nights.
The successful applicant will work closely with the both the Choreographer and the Director of the Youth Theatre.
email admin@theatreonthesteps.co.uk
Supported by: