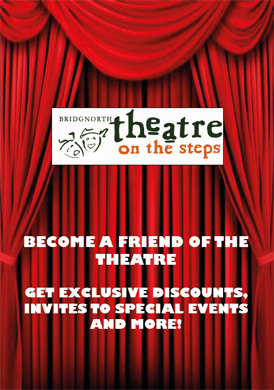 ELECTRIC STARS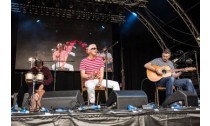 The Electric Stars are unlike any other band on 'The Scene' right now !
They have managed to perfect a trick, that all the great bands have up their collective sleeve.
That is, the ability to soak up all the best music, from the best bands, from any era & spit it out as original tunes !
They confidently swagger like The Stones & hold an audience like Kasabian. The songs can be as whimsical as The Kinks or violent like The Sex Pistols.
The Electric Stars are a Psychedelic Rock n Roll Speedball bursting with Glamtastic guitars, Hippy lyrics & drenched in Soul.
The band formed in 2011, as a gang of like minded freaks, from the remnants of various Mancunian combo's. The Mission: Original Rock n Roll that inspires !
They signed to Detour Records in February 2012, released a single in March & the debut album 'Sonic Candy Soul' in September !
They have played with the likes of The Charlatans, Kaiser Chiefs, Macy Gray & Jefferson Airplane.
The album has been featured in countless magazines with glowing reviews, even making the Top 12 of 2012 in 'Scootering Magazine' alongside Paul Weller.
The future is Star shaped for these Manc Soul Brothers !
THEATRE ON THE STEPS - CONDITION OF TICKET SALES
Once purchased tickets may not be exchanged nor money refunded.
Smoking in all areas of the Theatre is strictly forbidden.
Only food and drink purchased on the premises may be consumed in the building.
Mobile phones and digital watch alarms must be switched off in the auditorium.
In the interests of other patrons, babes in arms are not usually admitted. Exceptions may be made for pantomime and certain children's shows, when prior arrangements should be made with the Box Office and a ticket purchased irrespective of the age of the child.
Due to fire regulations, all patrons, including babes in arms, must be in possession of a valid ticket before entering the auditorium.
The management reserve the right to refuse admission of the ticket holder to the premises.
The Management reserve the right to request the ticket holder to leave the premises and to take any appropriate measure to enforce such a request.
Cameras and any form of audio or visual recording equipment are strictly forbidden in the auditorium.
Latecomers will not be admitted, (prior to the show or after the interval) until a suitable break in the performance. Latecomers if admitted, may be required to occupy alternative seats.
The Management may alter or vary the programme, artistes and timings without consultation or compensation.
The performance may be cancelled for reasons beyond the control of the Management without notice and without the Theatre being liable to pay any person any compensation whatsoever other than a possible percentage or maximum refund to the ticket holder of the value of the ticket.
When you book online we reserve the right to refuse entry to the theatre if your order confirmation e-mail is not produced upon your visit to the Theatre.
Supported by: