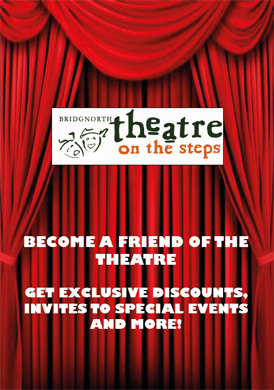 NO FINER LIFE
FRIDAY 2nd MARCH 2018 7:30 pm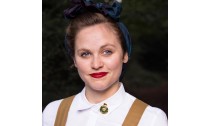 DOGWOOD PRODUCTIONS PRESENT
NO FINER LIFE by Graham Harvey
MUSIC COMPOSED AND PERFORMED by Alastair Collingwood
DIRECTED BY James Le Lacheur
PERFORMED BY Rebecca Bailey
Graham Harvey, for twenty years the Agricultural Story Editor of The Archers and writer
of more than 600 episodes, brings to the stage the true tale of an unlikely Cotswold
hero, an enduring romance and the fight to retain the heart of rural Britain.
Award-winning composer, Alastair Collingwood, who has written scores for numerous
theatre shows, including for the West End, and many TV themes, provides live
music. The production includes five songs.

The story moves between the 1940s and the current day and is set in the Oxfordshire
countryside, rich in tradition and full of vivid, memorable characters. But this is no
nostalgic, bucolic ramble. This is Elizabeth's story... What inspires a young Somerset
land girl to set off in search of a best selling author in the darkest days of war?
It is a story that is timeless, yet hugely relevant today as it questions our relationship
with the countryside, the quality of the food we produce and our very identity.
"When peace is won, we fight for the land we love"…
THEATRE ON THE STEPS - CONDITION OF TICKET SALES
Once purchased tickets may not be exchanged nor money refunded.
Smoking in all areas of the Theatre is strictly forbidden.
Only food and drink purchased on the premises may be consumed in the building.
Mobile phones and digital watch alarms must be switched off in the auditorium.
In the interests of other patrons, babes in arms are not usually admitted. Exceptions may be made for pantomime and certain children's shows, when prior arrangements should be made with the Box Office and a ticket purchased irrespective of the age of the child.
Due to fire regulations, all patrons, including babes in arms, must be in possession of a valid ticket before entering the auditorium.
The management reserve the right to refuse admission of the ticket holder to the premises.
The Management reserve the right to request the ticket holder to leave the premises and to take any appropriate measure to enforce such a request.
Cameras and any form of audio or visual recording equipment are strictly forbidden in the auditorium.
Latecomers will not be admitted, (prior to the show or after the interval) until a suitable break in the performance. Latecomers if admitted, may be required to occupy alternative seats.
The Management may alter or vary the programme, artistes and timings without consultation or compensation.
The performance may be cancelled for reasons beyond the control of the Management without notice and without the Theatre being liable to pay any person any compensation whatsoever other than a possible percentage or maximum refund to the ticket holder of the value of the ticket.
When you book online we reserve the right to refuse entry to the theatre if your order confirmation e-mail is not produced upon your visit to the Theatre.
Supported by: