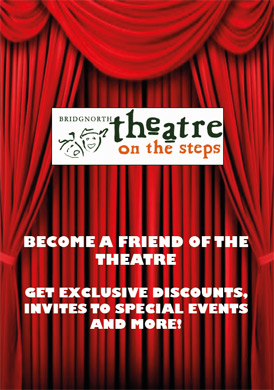 CALIFORNIA DREAMERS
WE WELCOME THE RETURN OF
California Dreamers
Return to Hippy Heaven
We invite you to dance under a diamond sky as we pay tribute to the greatest counter culture of the 20th Century.
Born on the West Coast of America, the Hippy movement quickly spread around the globe, taking with it a powerful social and musical message and a unique new sound.
Combining archive film footage, with a superb live band and singers we chronicle the events that provided inspiration for the songs that became the soundtrack for a generation.
You will hear worldwide hits from:
The Byrds, The Doors, Mamas&Papas,Crosby, Stills and Nash, Jefferson Airplane, Joni Mitchell, James Taylor, Creedence Clearwater Revival, The Beach Boys, The Monkees,The Turtles, Carole King and many more.
With sell out performances and standing ovations the show is loved by, not only those who experienced the magical mid-sixties at first hand, but also a new younger audience attracted by the iconic fashions and classic chart tracks that still feature in advertising campaigns to this day.
Slip on your flares and slide on your shades and join us as we travel back to the era of Flower Power, when music meant much more than money.
THEATRE ON THE STEPS - CONDITION OF TICKET SALES
Once purchased tickets may not be exchanged nor money refunded.
Smoking in all areas of the Theatre is strictly forbidden.
Only food and drink purchased on the premises may be consumed in the building.
Mobile phones and digital watch alarms must be switched off in the auditorium.
In the interests of other patrons, babes in arms are not usually admitted. Exceptions may be made for pantomime and certain children's shows, when prior arrangements should be made with the Box Office and a ticket purchased irrespective of the age of the child.
Due to fire regulations, all patrons, including babes in arms, must be in possession of a valid ticket before entering the auditorium.
The management reserve the right to refuse admission of the ticket holder to the premises.
The Management reserve the right to request the ticket holder to leave the premises and to take any appropriate measure to enforce such a request.
Cameras and any form of audio or visual recording equipment are strictly forbidden in the auditorium.
Latecomers will not be admitted, (prior to the show or after the interval) until a suitable break in the performance. Latecomers if admitted, may be required to occupy alternative seats.
The Management may alter or vary the programme, artistes and timings without consultation or compensation.
The performance may be cancelled for reasons beyond the control of the Management without notice and without the Theatre being liable to pay any person any compensation whatsoever other than a possible percentage or maximum refund to the ticket holder of the value of the ticket.
When you book online we reserve the right to refuse entry to the theatre if your order confirmation e-mail is not produced upon your visit to the Theatre.
Supported by: