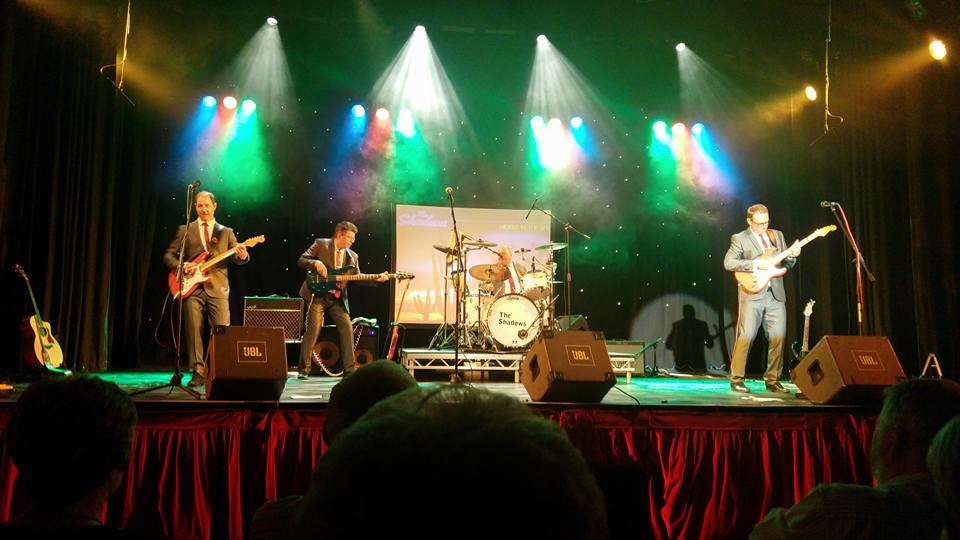 FRI 16th APR 2021 8:00 pm to SAT 9th APR 2022 8:00 pm
Into the Shadows -rescheduled to Friday 8th and Saturday 9th April 2022
...
OUR 2020 SEASON
DONATE TO THE THEATRE
http://www.theatreonthesteps.co.uk/product/donate-theatre
GHOST WALK THE MOVIE
If you haven't already ordered your copy do it now at
http://www.theatreonthesteps.co.uk/product/ghostwalkmovie
also available on Amazon Prime video
https://www.amazon.co.uk/s?k=ghost+walk+the+movie&i=instant-video&crid=EMIH8W93TJOL&sprefix=GHOST+WA%2Cinstant-video%2C157&ref=nb_sb_ss_ts-oa-p_5_8
We hope you enjoy the movie.
.
CORONAVIRUS (COVID-19) UPDATE
23rd February 2021
Following the publication of the Government's "Road Map" it is with great regret that it is, once again, necessary to re- schedule all performances in March, April, and May 2021.
Our Box Office staff will be contacting all ticket holders over the next week or so -please be patient as we are dealing with one show at a time.
We are reviewing the position with regard to shows from June onwards and will take action in line with government advice,
and the position and health considerations of our audience, staff and volunteers;
but finally, it does look as though we will soon be able to safely welcome you back to the Theatre on the Steps.
The Theatre on the Steps does not receive any aid from the Arts Council, local government or any other source and relies entirely on the income it receives from its shows
Ticket holders can either
1. Retain their tickets and once a new date has been fixed transfer them to that date, if they are able to attend – if the new date is not acceptable then the theatre will provide a full refund.
2. Have their tickets refunded in full immediately.
3. Instead of having a refund – donate their ticket money to the theatre which will help us to keep the Theatre on the Steps alive during this difficult period and be able to continue to provide a wide range of entertainment once things return to normality.
The Theatre on the Steps is proud to have served the community since 1964 – help us to continue serving the community for another 56 years!
Our Box office staff will contact all ticket holders with these options.
As we are sure you will appreciate it will be a busy time for our Box Office staff so if possible please
email us @ theatreonthesteps@btconnect.com rather than telephone.
PLEASE NOTE THAT IN ORDER TO PROTECT OUR BOX OFFICE STAFF THE BOX OFFICE WILL REMAIN CLOSED TO THE PUBLIC.

Please be assured that we will do our best to deal with all enquiries as quickly as possible, but we ask you for your patience and understanding.
YOUTH ON THE STEPS 29th January 2021
Normally at the end of the panto we would be looking forward to Youth on the Steps starting a new session in February, however,with the current government restrictions in place until at least the 8th March in now looks likely that the earliest we will be able to re start Youth on the Steps will be after Easter.
We will let everybody know as soon as it is possible to re-open.
TAKE A LOOK – AND REMEMBER MANY OF OUR SHOWS SELL OUT
SO BOOK EARLY TO BE SURE OF YOUR SEATS.
NOW BOOKING
DICK WHITTINGTON -GREAT FAMILY PANTO RE SCEHULED TO JANUARY 2022
THE HUGELY POPULAR GHOST WALK IS NOW BOOKING FOR OCTOBER 2021
Music with
Money for Nothing
Desperado
Aladdinsane
California Dreamers
Tribute to Jimi Hendrix
Forever Elton
Gordon Hendricks
FoofightersGB and Unreal Blood
The Stones
Surf's Up
Strictly Abba
and much much more in 2021
IF YOU HAVE ANY QUERIES PLEASE EMAIL ADMIN@THEATREONTHESTEPS.CO.UK
Supported by: