Contact Us
Please don't hesitate to get into contact with us if you have any enquiries regarding all aspects of the theatre. To book tickets for an event, please use the Box Office Hotline below.
Box Office: +44 01746 766477

Theatre On The Steps
Stoneway Steps
Bridgnorth
Shropshire
WV16 4BD
+44 01746 764949
Submission of information/pictures/articles admin@theatreonthesteps.co.uk
Other Contacts
Iain Reddihough Artistic Director iain@theatreonthesteps.co.uk
Theatre on the Steps Ltd Company number 00801532 Registered Charity number 235218
How to find us
Make your way to Bridgnorth High St. (High Town). The HSBC Bank is at the end of High St. opposite Cartway St. Parking is best in Listley St. (opposite Bridgnorth Library). Walk down Cartway and turn right opposite Natural Things (gift shop). Walk down Stoneway Steps to the Theatre.
Alternatively you can submit an enquiry via the webform below.
Online Enquiry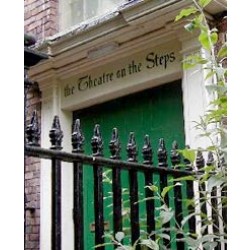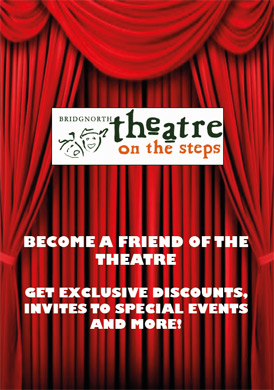 Supported by: