YOUTH ON THE STEPS APPLICATION FORM
When a vacancy become available I would like my child to join Youth on the Steps.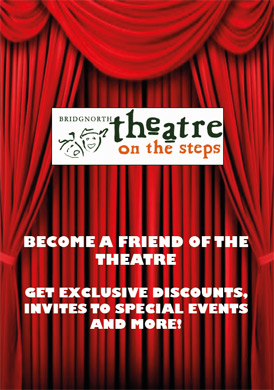 YOUTH ON THE STEPS
AGED BETWEEN 7 AND 17?
DO YOU WANT TO ACT SING AND DANCE?
THEN YOUTH ON THE STEPS IS THE PLACE FOR YOU.
YOUTH ON THE STEPS – WHERE PERFORMANCE COUNTS.
All our students take part in all the performing arts, Acting, Singing and Dancing with the emphasis being on performance.
Youth on the Steps has been training students for nearly 15 years and some of our students have gone on to make their careers in the performing Arts, for all students being a part of Youth on the Steps increases their confidence and their ability to communicate, all skills which will assist students throughout their lives.
WHAT WE DO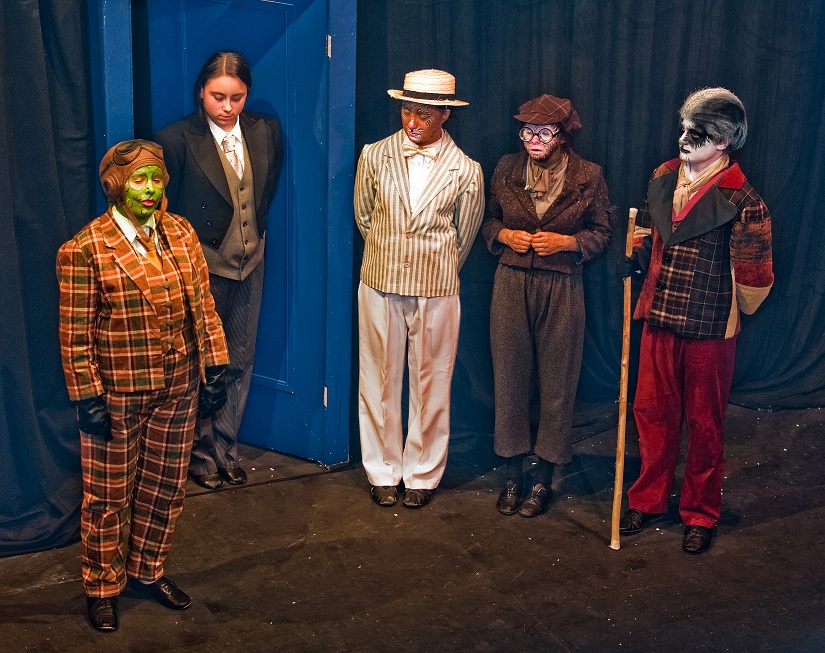 During each session students will take part in Acting, Singing and Dancing usually working towards the next show in which they will be taking part.
Youth on the Steps produces at least have one main house production each year, which is staged in October.
Students also have the opportunity to take part in other productions at the theatre, in particular the pantomime, as well, productions by other theatre groups and professional productions.
London Academy of Music and Dramatic Art Acting Examinations
We provide tuition to all students who want to take the London Academy of Music and, Dramatic Art examinations, over the past 13 years our students have always done extremely well.
These examinations are perfomance based but also require the student to have a good knowledge of the plays from which they perform extracts, and the staging and stagecraft of the piece.
The London Academy of Music and Dramatic Art has been holding drama and other performing arts examinations since 1880 and its examination schedule is established as a key element in speech and drama teaching. LAMDA examinations have always been of benefit not only to those who go on to make their career in the Performing Arts but also to everyone in their everyday lives as it assists in developing confidence, clarity of expression and communication. LAMDA examinations are accredited by the Qualifications and Curriculum Authority, and form part of the National Qualifications network and higher grades provide points for University entrance.
The Theatre on the Steps is an Approved Examination Centre.
WHERE AND WHEN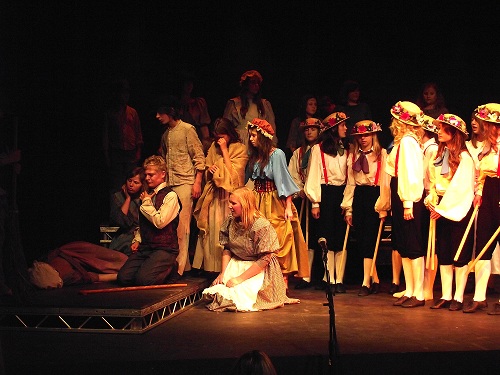 Youth on the Steps is held on Saturday mornings from 10.00am to 1.00pm, we normally work in 6 week sessions to coincide with school terms.
In the run up to Youth Theatre productions there are additional rehearsals, and for productions other than those by the Youth Theatre.
Additional tuition for the LAMDA Examinations takes place in the Evenings.
The sessions are held at the Theatre giving students the opportunity to use the stage and technical equipment, our staff are CRB checked and the theatre is fully licensed as a theatre which means that students are working in a safe and friendly environment.
FEES
There is a one off enrolment fee of £10 and a weekly fee of £15, which is paid, six week's in advance at the start of each 6 week session.
We regret that we will not be able to refund monies should anyone not attend a Saturday morning session or not complete the seasons.
For students taking LAMDA Examinations there are additional rehearsals one night per week for six weeks prior to the examination date. There is a nominal charge of £20.00 for the 6 week session.
Supported by: