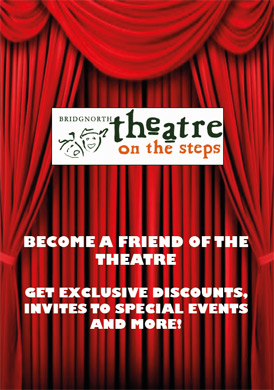 Anne of Green Gables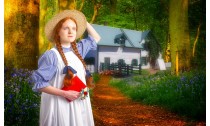 Redhead Reach in association with Found Theatre presents
Anne of Green Gables
a play with music by Collene Louisa Webb
adapted from L.M. Montgomery's novel
directed by Simon Corble (co-creator of The 39 Steps international hit stage show)
Best-selling 1908 novel and classic coming of age story is brought to life in a new and enchanting stage production for the whole family.
Young, redheaded orphan Anne Shirley is sent to Green Gables by mistake. Marilla and her brother Matthew Cuthbert had intended to adopt a boy to help on the farm, so when a spirited girl arrives they don't know what to think. But soon the Cuthberts and the village community of Avonlea, Prince Edward Island grow fond of Anne despite her constant chatter, mishaps and fiery temper. Life will never be the same again...
'Amazing performance, displaying excellence in acting, directing, producing and music... Everyone should see it!'
Thursday evening offers FREE post-show talk, Carrots! on the theme of red hair and identity (open to everyone)
Saturday and Sunday matinees offer FREE post-show creative writing workshop, Story Club (for ages 7-11, maximum of 20 children per workshop)
Show trailer: https://www.youtube.com/watch?v=tXOU5ZhixTA
TICKETS £14.00
CONCESSIONS £12.00
FAMILY TICKET 2 ADULTS AND 2 CHILDREN £47.00 (£11.75 EACH)
THEATRE ON THE STEPS - CONDITION OF TICKET SALES
Once purchased tickets may not be exchanged nor money refunded.
Smoking in all areas of the Theatre is strictly forbidden.
Only food and drink purchased on the premises may be consumed in the building.
Mobile phones and digital watch alarms must be switched off in the auditorium.
In the interests of other patrons, babes in arms are not usually admitted. Exceptions may be made for pantomime and certain children's shows, when prior arrangements should be made with the Box Office and a ticket purchased irrespective of the age of the child.
Due to fire regulations, all patrons, including babes in arms, must be in possession of a valid ticket before entering the auditorium.
The management reserve the right to refuse admission of the ticket holder to the premises.
The Management reserve the right to request the ticket holder to leave the premises and to take any appropriate measure to enforce such a request.
Cameras and any form of audio or visual recording equipment are strictly forbidden in the auditorium.
Latecomers will not be admitted, (prior to the show or after the interval) until a suitable break in the performance. Latecomers if admitted, may be required to occupy alternative seats.
The Management may alter or vary the programme, artistes and timings without consultation or compensation.
The performance may be cancelled for reasons beyond the control of the Management without notice and without the Theatre being liable to pay any person any compensation whatsoever other than a possible percentage or maximum refund to the ticket holder of the value of the ticket.
When you book online we reserve the right to refuse entry to the theatre if your order confirmation e-mail is not produced upon your visit to the Theatre.
Supported by: