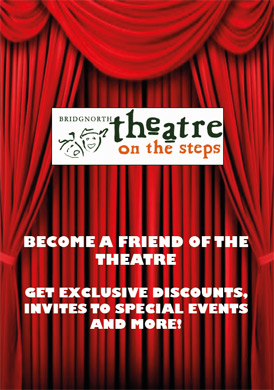 Circles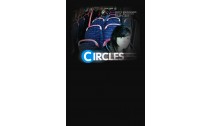 Birmingham Repertory Theatre presents
CIRCLES
By Rachel De-lahay
Circling the outskirts of Birmingham on the number 11 bus, an unusual and unlikely friendship develops between two teenagers.
Meanwhile a young girl witnesses her mother dismantle a violent relationship with the man she thought she loved.
Against the backdrop of a changing city these relationships force everyone involved to re-examine all they thought they knew about love, trust and friendship. Interweaving and colliding they build to shocking conclusions.
Rachel's De-lahay's vivid and powerful new play boldly explores cycles of violence and what it takes to break them and is a visceral examination of the effects of such violence on a generation of young women.
Born and bred in Birmingham, Rachel is Birmingham Repertory Theatre's Pearson Playwright in Residence. Her first play The Westbridge was produced to critical acclaim by The Royal Court in 2011 and her second play Routes will open there in September this year. Called the 'queen of urban cool' by The Independent, Rachel was joint winner with Roy Williams of the Alfred Fagan Award in 2010 and of the 2013 Writers Guild Award for best play.
Supported by the Sir Barry Jackson Trust
THEATRE ON THE STEPS - CONDITION OF TICKET SALES
Once purchased tickets may not be exchanged nor money refunded.
Smoking in all areas of the Theatre is strictly forbidden.
Only food and drink purchased on the premises may be consumed in the building.
Mobile phones and digital watch alarms must be switched off in the auditorium.
In the interests of other patrons, babes in arms are not usually admitted. Exceptions may be made for pantomime and certain children's shows, when prior arrangements should be made with the Box Office and a ticket purchased irrespective of the age of the child.
Due to fire regulations, all patrons, including babes in arms, must be in possession of a valid ticket before entering the auditorium.
The management reserve the right to refuse admission of the ticket holder to the premises.
The Management reserve the right to request the ticket holder to leave the premises and to take any appropriate measure to enforce such a request.
Cameras and any form of audio or visual recording equipment are strictly forbidden in the auditorium.
Latecomers will not be admitted, (prior to the show or after the interval) until a suitable break in the performance. Latecomers if admitted, may be required to occupy alternative seats.
The Management may alter or vary the programme, artistes and timings without consultation or compensation.
The performance may be cancelled for reasons beyond the control of the Management without notice and without the Theatre being liable to pay any person any compensation whatsoever other than a possible percentage or maximum refund to the ticket holder of the value of the ticket.
When you book online we reserve the right to refuse entry to the theatre if your order confirmation e-mail is not produced upon your visit to the Theatre.
Supported by: