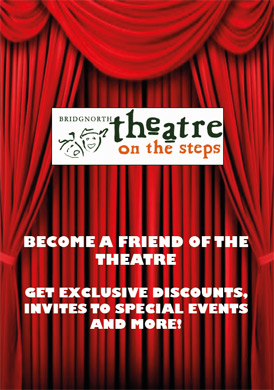 David Copperfield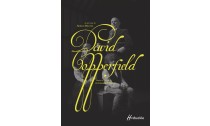 Hotbuckle productions present
David Copperfield a new play by Adrian Preater based on the novel by Charles Dickens
"Whether I shall turn out to be the hero of my own life, or whether that station will be held by anybody else, these pages must show"
Young David Copperfield's sheltered life with his doting mother is thrown into turmoil when she marries the ruthless and violent Murdstone. Thrust into an uncaring world of poverty and hardship, David must work out whom to trust if he is to grow into the man he should become. Gently guided by his closest friend Agnes and his eccentric aunt Betsey Trotwood, can David stay on his true path? Featuring iconic characters such as Uriah Heep and Wilkins Micawber, David Copperfield has remained in the hearts of readers for generations.
Capturing the haunting beauty of the Yarmouth coast and bustling Victorian London, Hotbuckle use their distinctive style to tell the beloved story of Dickens' favourite child as only they know how
THEATRE ON THE STEPS - CONDITION OF TICKET SALES
Once purchased tickets may not be exchanged nor money refunded.
Smoking in all areas of the Theatre is strictly forbidden.
Only food and drink purchased on the premises may be consumed in the building.
Mobile phones and digital watch alarms must be switched off in the auditorium.
In the interests of other patrons, babes in arms are not usually admitted. Exceptions may be made for pantomime and certain children's shows, when prior arrangements should be made with the Box Office and a ticket purchased irrespective of the age of the child.
Due to fire regulations, all patrons, including babes in arms, must be in possession of a valid ticket before entering the auditorium.
The management reserve the right to refuse admission of the ticket holder to the premises.
The Management reserve the right to request the ticket holder to leave the premises and to take any appropriate measure to enforce such a request.
Cameras and any form of audio or visual recording equipment are strictly forbidden in the auditorium.
Latecomers will not be admitted, (prior to the show or after the interval) until a suitable break in the performance. Latecomers if admitted, may be required to occupy alternative seats.
The Management may alter or vary the programme, artistes and timings without consultation or compensation.
The performance may be cancelled for reasons beyond the control of the Management without notice and without the Theatre being liable to pay any person any compensation whatsoever other than a possible percentage or maximum refund to the ticket holder of the value of the ticket.
When you book online we reserve the right to refuse entry to the theatre if your order confirmation e-mail is not produced upon your visit to the Theatre.
Supported by: