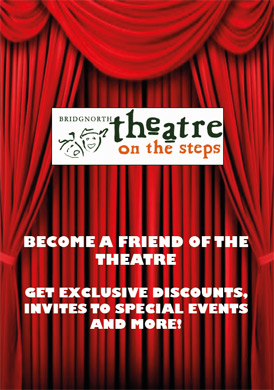 EDUCATION OF A LAP DANCER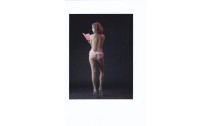 THE EDUCATION OF A LAP DANCER by John Cooper
Brand new drama from John Cooper - The Education of a Lapdancer - this fast-moving, raw, and humorous play cuts through the spin and the platitudes and looks at the increasingly complex cultural mix that is London today
Living in the fashionable London suburb of Little Venice, Chris Moore is a teacher at a `socially challenged` inner-city school , and his wife, Marie, is a doctor at a busy London NHS hospital.
They seem to be doing OK, but when Chris gets involved with a Romanian lap-dancer, things get dangerously complicated.
John Cooper's play examines the growing ethnic diversity of contemporary London
and looks at values and morals in a rapidly changing urban culture. Under the spotlight
is the pressure on those at the frontline of public sector health and education, trying to
cope with ever- increasing numbers due to burgeoning immigration.
The play also deals with the erotic and sensual undertow in multi-cultural London, where,
sex, as ever, is a powerful and irresistible driving force. So when Chris's daughter drops out of college,
and brings home Billy, a street-wise black musician, tensions between father and daughter escalate.
This is the London at the sharp end . . at the cutting.edge . .
.
What will get you further . .. a GCSE or a G-String!
THEATRE ON THE STEPS - CONDITION OF TICKET SALES
Once purchased tickets may not be exchanged nor money refunded.
Smoking in all areas of the Theatre is strictly forbidden.
Only food and drink purchased on the premises may be consumed in the building.
Mobile phones and digital watch alarms must be switched off in the auditorium.
In the interests of other patrons, babes in arms are not usually admitted. Exceptions may be made for pantomime and certain children's shows, when prior arrangements should be made with the Box Office and a ticket purchased irrespective of the age of the child.
Due to fire regulations, all patrons, including babes in arms, must be in possession of a valid ticket before entering the auditorium.
The management reserve the right to refuse admission of the ticket holder to the premises.
The Management reserve the right to request the ticket holder to leave the premises and to take any appropriate measure to enforce such a request.
Cameras and any form of audio or visual recording equipment are strictly forbidden in the auditorium.
Latecomers will not be admitted, (prior to the show or after the interval) until a suitable break in the performance. Latecomers if admitted, may be required to occupy alternative seats.
The Management may alter or vary the programme, artistes and timings without consultation or compensation.
The performance may be cancelled for reasons beyond the control of the Management without notice and without the Theatre being liable to pay any person any compensation whatsoever other than a possible percentage or maximum refund to the ticket holder of the value of the ticket.
When you book online we reserve the right to refuse entry to the theatre if your order confirmation e-mail is not produced upon your visit to the Theatre.
Supported by: