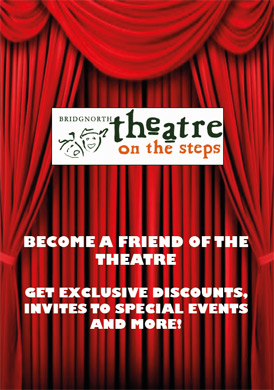 HAY FEVER
LOGOS THEATRE COMPANY
in association with
TRAFFIC OF THE STAGE
PRESENT
HAY FEVER
BY
NOEL COWARD
directed by Bryan Hands
with
Judi Bowker Harry Meacher
and full supporting cast.
`Noel Coward's famous `comedy of manners ` is set in the 1920s.
It takes place in the country home of Judith Bliss, a celebrated retired actress, and her unconventional family.
Each of the four of them have invited a guest to spend the weekend.
The bewildered guests are drawn in to what seems at times a crazy, hilarious, parallel universe where normal rules of behaviour do not apply!
Reputedly written in only three days in 1924, it has become one of the most popular plays in the repertoire and was reckoned by Tyrone Guthrie to have `as good a chance of immortality as any work of an author now living.`

"Hay Fever, .... is his first masterpiece, as true in its gossamer way as any of the great plays of the 20th century." - Simon Callow
SEE A PREVIEW OF THE SHOW
https://www.dropbox.com/s/4iyn0bk8eeipx2q/Hay%20Fever%20Promo.mp4?dl=0
THEATRE ON THE STEPS - CONDITION OF TICKET SALES
Once purchased tickets may not be exchanged nor money refunded.
Smoking in all areas of the Theatre is strictly forbidden.
Only food and drink purchased on the premises may be consumed in the building.
Mobile phones and digital watch alarms must be switched off in the auditorium.
In the interests of other patrons, babes in arms are not usually admitted. Exceptions may be made for pantomime and certain children's shows, when prior arrangements should be made with the Box Office and a ticket purchased irrespective of the age of the child.
Due to fire regulations, all patrons, including babes in arms, must be in possession of a valid ticket before entering the auditorium.
The management reserve the right to refuse admission of the ticket holder to the premises.
The Management reserve the right to request the ticket holder to leave the premises and to take any appropriate measure to enforce such a request.
Cameras and any form of audio or visual recording equipment are strictly forbidden in the auditorium.
Latecomers will not be admitted, (prior to the show or after the interval) until a suitable break in the performance. Latecomers if admitted, may be required to occupy alternative seats.
The Management may alter or vary the programme, artistes and timings without consultation or compensation.
The performance may be cancelled for reasons beyond the control of the Management without notice and without the Theatre being liable to pay any person any compensation whatsoever other than a possible percentage or maximum refund to the ticket holder of the value of the ticket.
When you book online we reserve the right to refuse entry to the theatre if your order confirmation e-mail is not produced upon your visit to the Theatre.
Supported by: