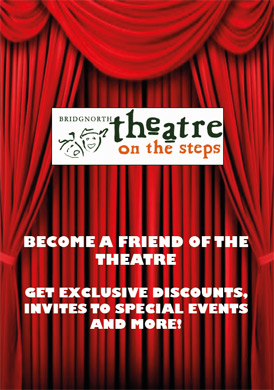 Gordon Hendricks Unplugged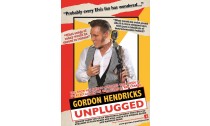 Gordon Hendricks "Unplugged"
Probably every Elvis Presley fan has wondered what kind of songs he would be recording if he were still with us.
What songs of today would he choose to release?
How might "The King" re-do his hits to modernize them or keep them fresh?
What would his voice sound like if it were stripped bare with just a minimum of instrumentation behind?
Wonder no more.
2017 Ultimate Elvis Tribute Artist and multi award winning performer Gordon Hendricks has given us a glimpse into what might have been with his new CD & Concert "Unplugged".
Gordon has updated and rearranged beloved Elvis songs including "Am I Ready" " Just Pretend" and "Let It Be Me"
The new arrangement of "Suspicious Minds" will make you hear the lyrics in a way you may not have heard before.
The bare bones accompaniment behind Gordon's strong vocals made it feel like you are hearing the songs for the first time and falling in love with them all over again.
You will find yourself taken to a simpler place and time while listening to the remakes of the Everly Brothers "Crying in the Rain" and "Dream".
Gordon takes on a variety of genres-some with a country feel including Garth Brook's "To Make You Feel My Love" moving on to Snow Patrol's achingly beautiful "Run" while "Steamy Windows" will have you searching for the nearest dance floor.
If you have followed Gordon Hendrick's career, I promise you, you have never heard him quite like this.
As a fan who saw Elvis live in concert – I believe there is no other artist who sounds more like the real thing than Gordon. That is his gift. In this recording, he is not moving away from Elvis – its more like he is re-imagining how it might have been if only.......and he brings us all along for the amazing ride.
"Unplugged" is an emotional journey which will go straight to your heart.
As with every Elvis record, Gordon's "Unplugged" will leave you singing along and wanting more.
This show has already appeared Worldwide in Memphis,USA ;Sydney, Australia; Belleville, Canada and Collingwood Elvis Festival, Canada to great acclaim.
THEATRE ON THE STEPS - CONDITION OF TICKET SALES
Once purchased tickets may not be exchanged nor money refunded.
Smoking in all areas of the Theatre is strictly forbidden.
Only food and drink purchased on the premises may be consumed in the building.
Mobile phones and digital watch alarms must be switched off in the auditorium.
In the interests of other patrons, babes in arms are not usually admitted. Exceptions may be made for pantomime and certain children's shows, when prior arrangements should be made with the Box Office and a ticket purchased irrespective of the age of the child.
Due to fire regulations, all patrons, including babes in arms, must be in possession of a valid ticket before entering the auditorium.
The management reserve the right to refuse admission of the ticket holder to the premises.
The Management reserve the right to request the ticket holder to leave the premises and to take any appropriate measure to enforce such a request.
Cameras and any form of audio or visual recording equipment are strictly forbidden in the auditorium.
Latecomers will not be admitted, (prior to the show or after the interval) until a suitable break in the performance. Latecomers if admitted, may be required to occupy alternative seats.
The Management may alter or vary the programme, artistes and timings without consultation or compensation.
The performance may be cancelled for reasons beyond the control of the Management without notice and without the Theatre being liable to pay any person any compensation whatsoever other than a possible percentage or maximum refund to the ticket holder of the value of the ticket.
When you book online we reserve the right to refuse entry to the theatre if your order confirmation e-mail is not produced upon your visit to the Theatre.
Supported by: