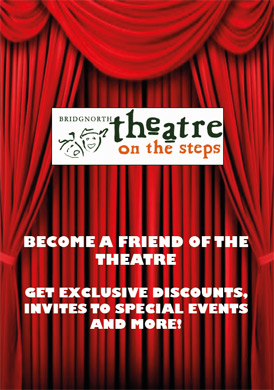 Jo Harman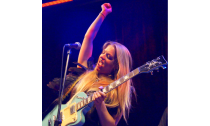 AWARD WINNING RADIO 2 PLAY-LISTED ARTIST JO HARMAN WITH FULL BAND
Widely regarded as one of Europe's finest ever soul/blues fuelled voices, JO HARMAN is an international touring and recording artist who remains a genre-defying, independently minded artist of rare credibility.
An artist who makes sincere and heartfelt music, The Mirror proclaimed her 'UK's finest female soul blues voice' who, according to Country Magazine, writes 'lip-biting beautiful songs'.
Jo recently released her second studio album 'People We Become' Album to much critical acclaim (see accolades at foot of the page) and no little commercial success.
Indeed the 'lead single', 'When We Were Young' (featuring Michael McDonald) achieved BBC Radio 2 play-listing, as well as play listing on other mainstream national stations across Ireland (RTE1) and Europe.
The album has also made various 'best of' lists for 2017.
https://www.youtube.com/watch?v=LyWw7ixwKjs&t=36s
This summer Jo duetted on 'Reach Out (I'll Be There)' with Motown song-writing legend Lamont Dozier, the lead single from his 'Re-imagination' album which also features Gregory Porter, Graham Nash, Todd Rundgren, Rumer and other notable international names.
A multi award winning/nominated performer, Jo has achieved considerable success at home and abroad, headlining prestigious venues and festivals throughout Europe and beyond, including playing as one of eleven artists to 300k people at Parkpop, in the Hague.
Amongst many other highlights, Jo was asked to perform for, and alongside, Joan Baez at Amnesty International's prestigious 'Ambassador of Conscience' awards.
Rag 'N Bone recently took to social media to proclaim her 'one of this country's finest talents' and soul super star Michael McDonald advised 'hearing her cover one of my songs was a spiritual experience'.
https://www.soultracks.com/first-listen-jo-harman-loving-arms
'Jo Harman has been selling out her last few shows prior to her impending Motherhood, so don't miss out on seeing her in Bridgnorth prior to her career break.
Her brand new single 'Loving Arms' has been attracting remarkable feedback and attention with that trademark Harman marriage of technical brilliance and emotional truth
which caused Huey Morgan to report 'she's a singer so good, she leaves me speechless' on his Radio 2 show '.
PLUS
GEORGIA VAN ETTEN
Australian residing in UK (Blues, Soul, with elements of Jazz and Alt-Country)
. TAKE MY HAND: https://youtu.be/1yuBr4EXAHw
Highly celebrated soulful, blues-driven singer songwriter and pianist with rare credibility within the international music scene who has headlined Omeara (2019),
Porretta Soul Festival (Italy 2019), Ronnie Scotts, Pizza Express (sold-out), Hideaway with Omar (OBE), Ealing Blues Festival with Grammy Nominee Earl Thomas,
headlined Stompin' On The Quomps UK, Cambridge International Jazz Festival and joined leading artists to play the prestigious Montreux Jazz (Switzerland), Jazz à Vienne (France) and Falls Festival (Australia).
After the success of her EP 'Live at the Pool Studio' with extensive international and BBC Radio 2 play to which Jamie Cullum remarked "this really blew me away when I first heard it",
Georgia will be releasing her exciting debut album this summer, backed by a stellar team.
. Put brilliantly by The Telegraph, Georgia is "enthralling audiences around the world with her refreshing creativity and rich vocal tones".
THEATRE ON THE STEPS - CONDITION OF TICKET SALES
Once purchased tickets may not be exchanged nor money refunded.
Smoking in all areas of the Theatre is strictly forbidden.
Only food and drink purchased on the premises may be consumed in the building.
Mobile phones and digital watch alarms must be switched off in the auditorium.
In the interests of other patrons, babes in arms are not usually admitted. Exceptions may be made for pantomime and certain children's shows, when prior arrangements should be made with the Box Office and a ticket purchased irrespective of the age of the child.
Due to fire regulations, all patrons, including babes in arms, must be in possession of a valid ticket before entering the auditorium.
The management reserve the right to refuse admission of the ticket holder to the premises.
The Management reserve the right to request the ticket holder to leave the premises and to take any appropriate measure to enforce such a request.
Cameras and any form of audio or visual recording equipment are strictly forbidden in the auditorium.
Latecomers will not be admitted, (prior to the show or after the interval) until a suitable break in the performance. Latecomers if admitted, may be required to occupy alternative seats.
The Management may alter or vary the programme, artistes and timings without consultation or compensation.
The performance may be cancelled for reasons beyond the control of the Management without notice and without the Theatre being liable to pay any person any compensation whatsoever other than a possible percentage or maximum refund to the ticket holder of the value of the ticket.
When you book online we reserve the right to refuse entry to the theatre if your order confirmation e-mail is not produced upon your visit to the Theatre.
Supported by: