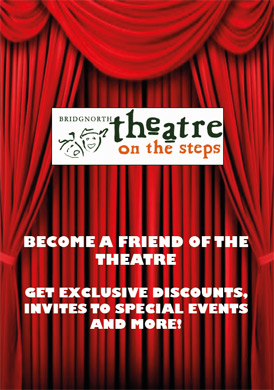 LIPSTICK ON YOUR COLLAR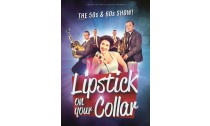 Lipstick On Your Collar Ltd presents
Lipstick On Your Collar
Step back in time to the golden era of music where the jukebox roared and feet didn't touch the floor as Lipstick On Your Collar return to The Theatre On The Steps after their 2016 sell out show. Get your dancing shoes at the ready, grab yourself a milkshake and relax - you are in for an evening of back to back hits from the 1950s and 60s!
From the birth of Rock n Roll through to the Beat Group sounds of the British Invasion and beyond, the show is packed with over forty hits from the likes of Connie Francis, Brenda Lee, Buddy Holly, Chuck Berry, The Beatles, The Ronettes, Cliff Richard, Cilla Black and many more.
Performed by a full live band, featuring some of the country's top musicians direct from the West End, this incredible show features excellent vocals, tight harmonies and an infectious sense of fun
Dancing in the aisles is strictly compulsory so bring your dancing shoes and let the good times roll!

Watch the promo video here … https://youtu.be/FYru15BQe8Q …
EARLY BOOKING ADVISED -LAST YEARS SHOW SOLD OUT QUICKLY.
THEATRE ON THE STEPS - CONDITION OF TICKET SALES
Once purchased tickets may not be exchanged nor money refunded.
Smoking in all areas of the Theatre is strictly forbidden.
Only food and drink purchased on the premises may be consumed in the building.
Mobile phones and digital watch alarms must be switched off in the auditorium.
In the interests of other patrons, babes in arms are not usually admitted. Exceptions may be made for pantomime and certain children's shows, when prior arrangements should be made with the Box Office and a ticket purchased irrespective of the age of the child.
Due to fire regulations, all patrons, including babes in arms, must be in possession of a valid ticket before entering the auditorium.
The management reserve the right to refuse admission of the ticket holder to the premises.
The Management reserve the right to request the ticket holder to leave the premises and to take any appropriate measure to enforce such a request.
Cameras and any form of audio or visual recording equipment are strictly forbidden in the auditorium.
Latecomers will not be admitted, (prior to the show or after the interval) until a suitable break in the performance. Latecomers if admitted, may be required to occupy alternative seats.
The Management may alter or vary the programme, artistes and timings without consultation or compensation.
The performance may be cancelled for reasons beyond the control of the Management without notice and without the Theatre being liable to pay any person any compensation whatsoever other than a possible percentage or maximum refund to the ticket holder of the value of the ticket.
When you book online we reserve the right to refuse entry to the theatre if your order confirmation e-mail is not produced upon your visit to the Theatre.
Supported by: