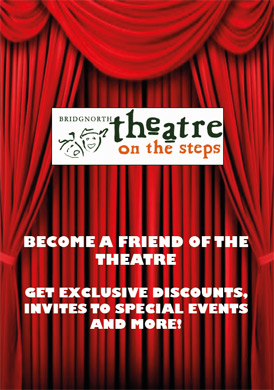 Lizzy,Darcy and Jane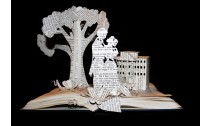 To celebrate the 200th anniversary year of Pride and Prejudice, MadCap Theatre Productions present 'Lizzy, Darcy and Jane' by Joanna Norland; where Jane Austen must pit her wits and will against her greatest adversary and ally- the intrepid heroine of Pride and Prejudice, Elizabeth Bennet
Heady with her first taste of love for the dashing Tom LeFroy, Jane Austen creates Elizabeth Bennet in an exuberant moment of inspiration, with Mr Darcy taking on the role of her arch enemy and reluctant admirer. However when Jane's romance to Tom sours, she sentences Elizabeth to marry the odious Mr Collin, and herself to an equally disastrous marriage. The fates of the author, the novel and its heroine are at stake- Elizabeth Bennet must take action.
In Joanna Norland's play, Jane Austen blurs reality and imagination by fusing her personal life with the lives of her, very real, characters in Pride and Prejudice.
MadCap Theatre Productions are a successful and critically acclaimed touring company who bring to the stage a huge range of works (contemporary comedy to Shakespeare)! They are an exciting and innovative company, who delight in combining music, dance and physical theatre to make their performances engaging, exciting and above all, entertaining.
THEATRE ON THE STEPS - CONDITION OF TICKET SALES
Once purchased tickets may not be exchanged nor money refunded.
Smoking in all areas of the Theatre is strictly forbidden.
Only food and drink purchased on the premises may be consumed in the building.
Mobile phones and digital watch alarms must be switched off in the auditorium.
In the interests of other patrons, babes in arms are not usually admitted. Exceptions may be made for pantomime and certain children's shows, when prior arrangements should be made with the Box Office and a ticket purchased irrespective of the age of the child.
Due to fire regulations, all patrons, including babes in arms, must be in possession of a valid ticket before entering the auditorium.
The management reserve the right to refuse admission of the ticket holder to the premises.
The Management reserve the right to request the ticket holder to leave the premises and to take any appropriate measure to enforce such a request.
Cameras and any form of audio or visual recording equipment are strictly forbidden in the auditorium.
Latecomers will not be admitted, (prior to the show or after the interval) until a suitable break in the performance. Latecomers if admitted, may be required to occupy alternative seats.
The Management may alter or vary the programme, artistes and timings without consultation or compensation.
The performance may be cancelled for reasons beyond the control of the Management without notice and without the Theatre being liable to pay any person any compensation whatsoever other than a possible percentage or maximum refund to the ticket holder of the value of the ticket.
When you book online we reserve the right to refuse entry to the theatre if your order confirmation e-mail is not produced upon your visit to the Theatre.
Supported by: