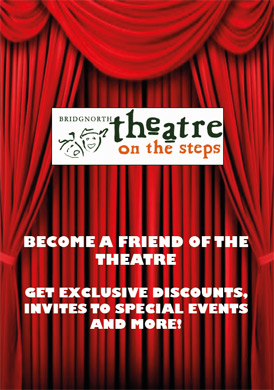 Michael Messer's Mitra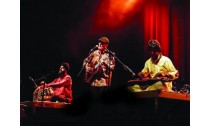 Michael Messer's Mitra
Michael Messer - vocals, slide and lap steel guitar
Manish Pingle - Indian slide guitar (Moan veena)
Gurdain Rayatt - tabla
Mitra is a unique musical trio and a true musical friendship.
A unique fusion of blues slide guitar, Hindustani classical guitar and tabla rhythms.
Michael Messer's Mitra is a trio comprising British blues innovator and slide guitarist, Michael Messer, Hindustani slide guitar maestro from Mumbai India, Manish Pingle, and London-based tabla player, Gurdain Rayatt.
This is more than another meeting of musicians from different cultures, this is a band with its own unique sound, an exhilarating and highly accessible fusion of Delta blues and Hindustani classical music. With vocals, slide guitars and tabla, these three musicians from opposite sides of the globe create a fascinating musical journey, running from the banks of the Mississippi, via London, to Mumbai and the Ganges delta.
iTunes - No1 blues album - February 2016
Transglobal World Music Chart - No15 - February 2016
World Music Network - No4 - February 2016
fROOTS Playlist top ten albums - January/February 2016
"Magnificent Indian Blues! Call Of The Blues is a remarkable fusion of country blues with Hindustani music showcasing the splendor of the slide guitar and the talent of three extraordinary musicians" - Angel Romero - World Music Central
"There's nothing I like more than a meeting of musical minds where you can't hear the joins. This is an acoustic blues album that takes the music right back to the Deltas; Mississippi and Ganges" - Jamie Renton - fRoots
"Filled With Eastern Spice and Magic. Every note is blues that shimmer like sari silk. This album is a success due to the melodious delivery of the lyrics from Michael, plus the grounding of his guitar skills keeping the blues rooted in the soul. The tabla and Mohan veena add texture, tone and twists in the beat and cadences of the blues. Call of The Blues is a mighty voice" Liz Aiken - Bluesdoodles 10/10
".....it's nothing like I've ever played on my show before, but I love it...Bhupali Blues, it's superb!"
David Freeman - Jazz FM
"Not since the Beatles teamed up with Ravi Shankar back in the day has there been such an experimental and inspired meeting of musical cultures. I've no doubt this album is going to be internationally lauded for both its musicianship and Messer's stunning vision. This is an album of pure, sparkling, sublime originality. Anyone with an interest in traditional acoustic blues will be inevitably bowled over by the seamless fusion of two musical cultures."
Ian Patience - CashBox Canada
"This journey to the Ganges delta is unique, inspiring and innovative without losing the authenticity of rural blues" - Dave Scott - The Blues Magazine
DETAILED BIOG>>>
In 2013 Michael Messer travelled to India to perform at a festival in Mumbai. Just before the trip, he was put in touch with one of the new rising stars of Indian slide guitar, Manish Pingle (pronounced 'Pinglay'). Manish invited Michael to his home in Mumbai and after just a few minutes, the two musicians were jamming on two Mohan veenas (Indian slide guitars). Manish had heard some blues, but not the style of rural blues that Michael was playing that night. The two musicians felt an immediate and natural musical rapport and found that they were able to switch from blues to Hindustani music without really noticing the transitions. It was natural and easy, as if they had known each other's playing for years. Michael Messer left Manish Pingle's home that night, vowing that he would find a way for them to play together again.
Fast forward six months and Manish Pingle landed at Heathrow in September 2013 for a concert with Michael at the Troubadour Club in London. To make the music complete, they added London-based tabla player, Gurdain Rayatt, to create a trio. Regarded as one of the greatest tabla players of his generation outside India, Gurdain had not heard the style of blues that Michael plays, but as with Manish a few months earlier, the combination of their styles was immediate and totally natural. Manish Pingle and Gurdain Rayatt, two masters of Indian classical music, were playing Mississippi delta and hill country blues with Michael Messer, as if they had played together all their lives. All three musicians and the audience at the Troubadour Club that night were completely captivated by this unique fusion of the blues and Hindustani classical music.
Fast forward again to April 2015, and a few days after their first UK tour, Michael Messer's Mitra were at Leif Storm Studio recording their debut album, 'Call Of The Blues'. It took three days to record the ten tracks and except for a double-tracked vocal on one song, the whole album was recorded completely live with no overdubs.
THEATRE ON THE STEPS - CONDITION OF TICKET SALES
Once purchased tickets may not be exchanged nor money refunded.
Smoking in all areas of the Theatre is strictly forbidden.
Only food and drink purchased on the premises may be consumed in the building.
Mobile phones and digital watch alarms must be switched off in the auditorium.
In the interests of other patrons, babes in arms are not usually admitted. Exceptions may be made for pantomime and certain children's shows, when prior arrangements should be made with the Box Office and a ticket purchased irrespective of the age of the child.
Due to fire regulations, all patrons, including babes in arms, must be in possession of a valid ticket before entering the auditorium.
The management reserve the right to refuse admission of the ticket holder to the premises.
The Management reserve the right to request the ticket holder to leave the premises and to take any appropriate measure to enforce such a request.
Cameras and any form of audio or visual recording equipment are strictly forbidden in the auditorium.
Latecomers will not be admitted, (prior to the show or after the interval) until a suitable break in the performance. Latecomers if admitted, may be required to occupy alternative seats.
The Management may alter or vary the programme, artistes and timings without consultation or compensation.
The performance may be cancelled for reasons beyond the control of the Management without notice and without the Theatre being liable to pay any person any compensation whatsoever other than a possible percentage or maximum refund to the ticket holder of the value of the ticket.
When you book online we reserve the right to refuse entry to the theatre if your order confirmation e-mail is not produced upon your visit to the Theatre.
Supported by: