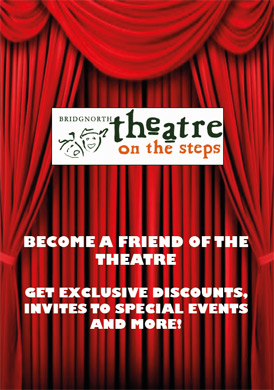 Robin Nolan Trio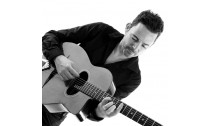 After mesmerising the Theatre on the Steps audience in 2015 with stunning musicianship The Robin Nolan Trio return – if you missed it last time – make sure you don't in 2016!
Simply put, The Robin Nolan Trio are one the world's best known and most admired Gypsy Jazz acts of the last 20 years. Amsterdam-based Robin Nolan has been lauded for his musical genius and sensibilities by the late George Harrison, Willie Nelson, and Rolling Stones bassist Bill Wyman.
Legendary in the Django Reinhardt world, Robin has played with every major Gypsy Jazz artist and headlined every major Gypsy Jazz festival across the globe. Recent performances include a sell out show for Jazz FM at London's The Royal Albert Hall and a standing ovation from a packed out Lincoln Center Audience in New York.
The trio also features UK guitar virtuoso Chris Quinn and the awesome Dutch double bassist Arnoud Van Den Berg. Expect some of the finest, hottest guitar playing you are ever likely to hear!
George Harrison "In these days of Cacophony it's great to hear some proper music!"
THEATRE ON THE STEPS - CONDITION OF TICKET SALES
Once purchased tickets may not be exchanged nor money refunded.
Smoking in all areas of the Theatre is strictly forbidden.
Only food and drink purchased on the premises may be consumed in the building.
Mobile phones and digital watch alarms must be switched off in the auditorium.
In the interests of other patrons, babes in arms are not usually admitted. Exceptions may be made for pantomime and certain children's shows, when prior arrangements should be made with the Box Office and a ticket purchased irrespective of the age of the child.
Due to fire regulations, all patrons, including babes in arms, must be in possession of a valid ticket before entering the auditorium.
The management reserve the right to refuse admission of the ticket holder to the premises.
The Management reserve the right to request the ticket holder to leave the premises and to take any appropriate measure to enforce such a request.
Cameras and any form of audio or visual recording equipment are strictly forbidden in the auditorium.
Latecomers will not be admitted, (prior to the show or after the interval) until a suitable break in the performance. Latecomers if admitted, may be required to occupy alternative seats.
The Management may alter or vary the programme, artistes and timings without consultation or compensation.
The performance may be cancelled for reasons beyond the control of the Management without notice and without the Theatre being liable to pay any person any compensation whatsoever other than a possible percentage or maximum refund to the ticket holder of the value of the ticket.
When you book online we reserve the right to refuse entry to the theatre if your order confirmation e-mail is not produced upon your visit to the Theatre.
Supported by: