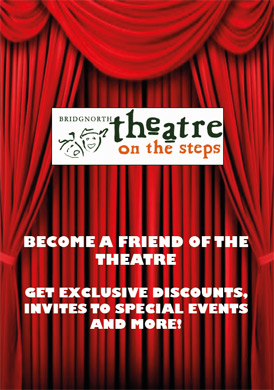 SHAZIA MIRZA - 'COCONUT'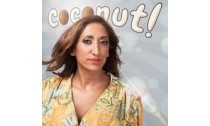 Strap in for a hilarious and uplifting joyride into the art of survival in a world of crocodiles,
coconuts, solitary confinement and alpha males.
"What's going on? Why is everyone fighting? Why does everyone hate each other?
Who the hell is Alexa? And why are there no women left with real eyebrows? Women are in fashion now but the eyebrows come and go?
And why do all the right wing papers keep calling me up for answers every time there is a paedophile with the same skin colour as me?
Can we really educate people? Can we drag anyone forward against their will?"
Following the success of her critically acclaimed recent shows; With Love From St. Tropez, a riot of brexit, buquas and butt-plugs through the lens of The Periodic Table,
and The Kardashians Made Me Do It, a searing and urgent exploration of life, love and Jihadi brides,
Shazia is taking on the burning issues of our time in her latest show for 2019/20.
THEATRE ON THE STEPS - CONDITION OF TICKET SALES
Once purchased tickets may not be exchanged nor money refunded.
Smoking in all areas of the Theatre is strictly forbidden.
Only food and drink purchased on the premises may be consumed in the building.
Mobile phones and digital watch alarms must be switched off in the auditorium.
In the interests of other patrons, babes in arms are not usually admitted. Exceptions may be made for pantomime and certain children's shows, when prior arrangements should be made with the Box Office and a ticket purchased irrespective of the age of the child.
Due to fire regulations, all patrons, including babes in arms, must be in possession of a valid ticket before entering the auditorium.
The management reserve the right to refuse admission of the ticket holder to the premises.
The Management reserve the right to request the ticket holder to leave the premises and to take any appropriate measure to enforce such a request.
Cameras and any form of audio or visual recording equipment are strictly forbidden in the auditorium.
Latecomers will not be admitted, (prior to the show or after the interval) until a suitable break in the performance. Latecomers if admitted, may be required to occupy alternative seats.
The Management may alter or vary the programme, artistes and timings without consultation or compensation.
The performance may be cancelled for reasons beyond the control of the Management without notice and without the Theatre being liable to pay any person any compensation whatsoever other than a possible percentage or maximum refund to the ticket holder of the value of the ticket.
When you book online we reserve the right to refuse entry to the theatre if your order confirmation e-mail is not produced upon your visit to the Theatre.
Supported by: