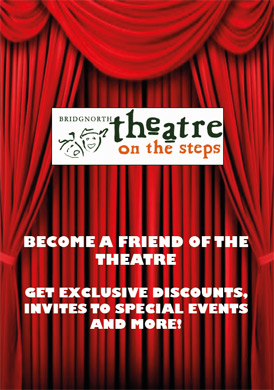 The Wedding Singer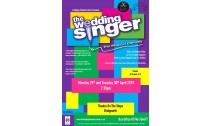 Lollipop Theatre Arts established in 2007 is an action packed performing arts school working to advance the education in the performing arts amongst children and young people aged 6-18.
Our aim is to create an environment where young people feel comfortable and learn through positive experiences, constantly pushing the boundaries of youth theatre and always aiming to cover new and interesting ground.
Each year children perform two full-scale shows and take part in workshops including our hugely successful summer school for members and non-members.
Lollipop Theatre Arts proudly present
The Wedding Singer,
a musical with music by Matthew Sklar, lyrics by Chad Beguelin, and book by Beguelin and Tim Herlihy.
The Wedding Singer is based on the 1998 film of the same name.
The musical revolves around Robbie, who sings at weddings, his failed relationship with his former fiancée, and his romance with a new love, Julia.
Packed with 80s jams, fashion and hair The Wedding Singer is the best 80s throwback night you'll have this year!
Director- Lucy Ellen PARKER - BA(Hons), MA, LLCM
Choreographer - Helen STONE- Dip Performing Arts (Dance)
Assistant Director - Grace BRADSHAW - BA(Hons)
Assistant Choreographer - Isobel BURGESS
THEATRE ON THE STEPS - CONDITION OF TICKET SALES
Once purchased tickets may not be exchanged nor money refunded.
Smoking in all areas of the Theatre is strictly forbidden.
Only food and drink purchased on the premises may be consumed in the building.
Mobile phones and digital watch alarms must be switched off in the auditorium.
In the interests of other patrons, babes in arms are not usually admitted. Exceptions may be made for pantomime and certain children's shows, when prior arrangements should be made with the Box Office and a ticket purchased irrespective of the age of the child.
Due to fire regulations, all patrons, including babes in arms, must be in possession of a valid ticket before entering the auditorium.
The management reserve the right to refuse admission of the ticket holder to the premises.
The Management reserve the right to request the ticket holder to leave the premises and to take any appropriate measure to enforce such a request.
Cameras and any form of audio or visual recording equipment are strictly forbidden in the auditorium.
Latecomers will not be admitted, (prior to the show or after the interval) until a suitable break in the performance. Latecomers if admitted, may be required to occupy alternative seats.
The Management may alter or vary the programme, artistes and timings without consultation or compensation.
The performance may be cancelled for reasons beyond the control of the Management without notice and without the Theatre being liable to pay any person any compensation whatsoever other than a possible percentage or maximum refund to the ticket holder of the value of the ticket.
When you book online we reserve the right to refuse entry to the theatre if your order confirmation e-mail is not produced upon your visit to the Theatre.
Supported by: